Estimated Time Remaining:
Download $8.99
+ Stream for Life
Rental $3.99
Stream for 2 Days
Total Corruption 1 & 2 Double Feature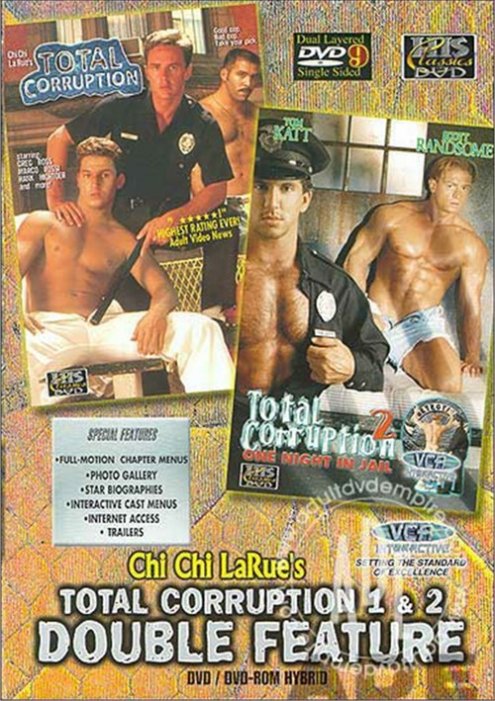 Following in the footsteps of Ms. LaRue's wildly successful TOTAL CORRUPTION, the award-winning director has conspired with writer/producer Gender to bring you yet another raucous night in the hole...so to speak. When two amorous park-goers are busted by a Vice Cop, one escapes and the other gets hauled to the Pokey for an "in-depth" interrogation. During the night, he makes new and exciting friends with his bunkmates, and discovers they don't call it the "Big House" for nothing. But when he goes head-to-head with a homophobic Sergeant, they end up giving their "billy clubs" a whole new kind of workout. Hey, being guilty was never this much fun!
More Like Total Corruption 1 & 2 Double Feature